Gear Review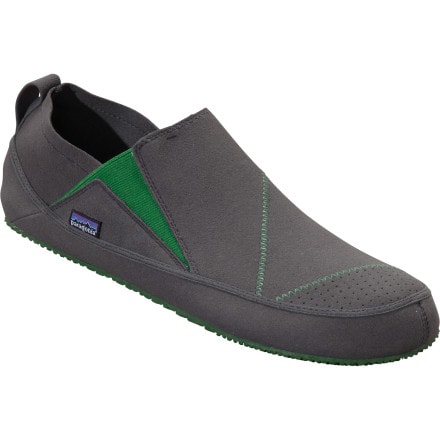 Dear Patagonia, please never stop making these. But the price? Come on...
Member since
Posted on
I'll preface this review with my cut and paste statement that I work as a backcountry backpacking guide in Yosemite National Park. Nearly all of the products I take the time to review have seen at least a half a season, if not more, of use... and I'm committed to not bothering to write a review until I feel like I've really gotten to know a product. I never thought I'd bother to write reviews, but I've recently decided that since I've spent so much time over these last many years reading reviews, and finding a tremendous amount of value in articulate and well-informed opinions, that I wanted to give back to the community. So, with that being said, here we go...

I bought these through Backcountry at a deep discount. It was my intention from the moment I purchased them to try them out as camp shoes, because they weigh almost nothing. I never would have guessed that they'd be as perfect for that role as they turned out. They are far more durable than they look. Several months on Yosemite's granite and they still are in fantastic shape. Granted, that use was only at camp, going to grab water or take a leak at night, but they are still in great shape. I've seriously considered purchasing a few pairs of these to hold on to as I wear them out over the years.

The major downside is their price. They appear, upon looking at them and using them, to probably cost about $5.00 to make. It sucks to see Patagonia asking so much for these, because the manufacturing cost is obviously a fraction of that. They are essentially glorified moccasins with an insole thrown in. They have no real structure or support, and certainly no arch support. Regardless, I'll keep looking for them on sale, and will happily pay half price for them. They are easily the best camp shoes ever made.
View More Details on Patagonia Footwear Advocate Stitch Shoe - Men's