Gear Review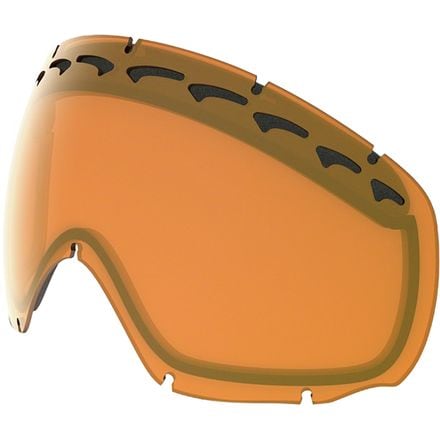 Just picked these up since my persimmon lenses were making me a little blind on sunny days. I had planned to swap out the lens for varying conditions, but the Dark Grey handled bright sunlight and flat-light like a champ. Not to mention if you have black frames, the dark lenses make you look like a boss.
On the durability side of things... I didn't set out to test the durability, but in my first day riding with the goggles I tomohawked off a small cliff (thanks to the lack of snow in the wasatch so far) and ended up catching a ski to the face... My goggles didn't see the slightest scratch from the incident.

My only problem was the difficulty with swapping out the lenses. It's a simple method, but next to impossible to do without smearing fingerprints all over the goggles, which I'm sure has completely ruined the anti-fog treatment.
View More Details on Oakley Crowbar Goggle Replacement Lens