Gear Review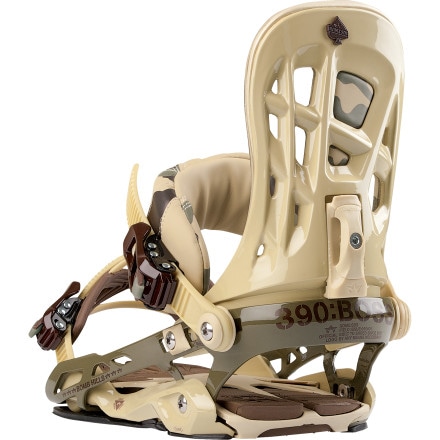 Posted on
Damn good bindings but they take time and patience to set up.
So I got these bindings a few weeks ago and been out a few times on em so I thought I'd drop my review. At first I thought these bindings were a disaster, had a horrible first day out on em. I nearly came home and ripped em off my board. But I didn't want to give up so easily. Do yourself a favor if you decide to go for these bindings, take time to set them up properly and read EVERYTHING about them that comes in the box. After a little time spent adjusting and tweaking these my next day out was awesome. I absolutely love these bindings but you gotta put in time setting them up to see their true potential. Has to be one of the most comfortable bindings I ever rode, the base plate padding along with the canting make these a real knee saver. The ankle strap is the most comfortable I've ridden, the toe strap a just as good, you can really crank em down with no pitch or pressure points. The ratchets are one of the smoothest I've used even in freezing cold and fresh powder they never came close to jamming. Pretty damn light too considering all the adjustment options on these also.

In all great all around binding if you like either park or just all over the mountain all day. I give em four stars, I subtracted one due to the length of time it takes to set them up. But if you're willing to give them a serious chance you'll find out these have to be one of the best bindings on the market out there.
View More Details on Rome 390 Boss Snowboard Binding