Gear Review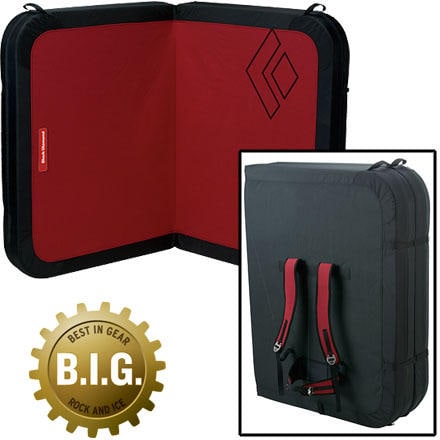 Posted on
Dad's want additional insurance for daughter.
I am a Dad of a twenty one year old daughter. When she told me that she took up bouldering and the desire to climb boulders at Yosemite's Camp 4, I immediately search the website for reviews and recommendations about crash pads.
The BD Mondo is the one for my daughter. Although expensive, I figure my daughter's health and welfaare is at risk. How can I say to anyone or myself, if my daughter gets hurt from bouldering, I wanted to save some money buying a less expensive and smaller pad? At 15 feet above the pad, the pad will look like a postage stamp below.
If you want keep on living to enjoy more of the outdoors, get this pad.
View More Details on Black Diamond Mondo Crash Pad