Gear Review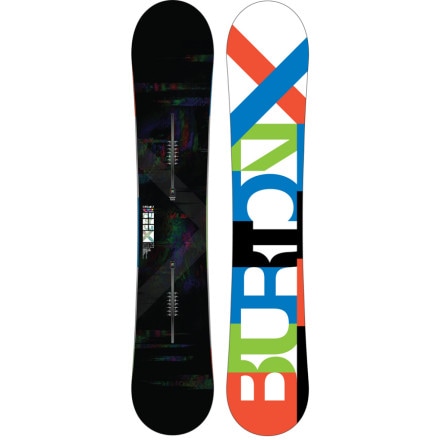 The Burton Custom X is not for the faint of heart. The board is amazing. I am a park rat through and through, but I have to say I loved this board.

If you love to mob down the hill and want to be in control, get your self this Custom X and ride with a continuous smile the whole day. Really, I rode Steamboat on this deck and straight-lined from top to bottom. The snow was no good, but this held an edge the whole way down. I laughed the whole time. It was great. We then took off to the out of bounds zone and it kept killing it.

The base is the cream of the crop. Fast as hell, absorbs wax and holds it for a while. The core is jam packed with new updated features like Lighting Bolts, and Carbon I-Beam. Both of these only heighten the responsiveness and feel of the board.

If you like stiff responsive boards, Then this is for you. It is the best with out breaking the bank. Premium high-end snowboard that doesn't feel like it is going to fall apart. I live in the park, but when the opportunity arises to take this board for a spin I never pass it up.

I love it.
View More Details on Burton Custom X Snowboard