Gear Review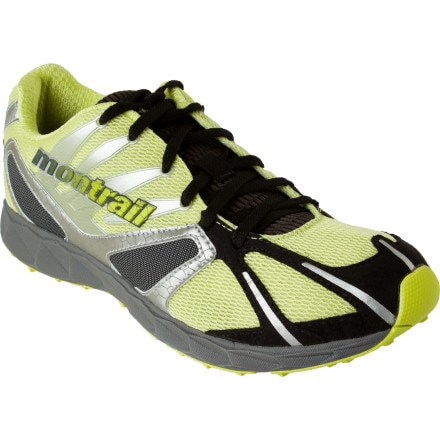 Posted on
Crazy Good, Crazy Light
I used to be a big fan of Montrail Shoes, and went through four or five pairs of the Masai before they were discontinued. I've not really liked any of their shoes since: they all seemed to be be heavy and clunky. However, that's all changed with the Rogue Racer.

This is literally a game-changer. It is astonishingly light but provides nearly all the support and cushioning of a traditional trail shoe. I tried them on, ran in them once, and had no hesitation in wearing them for 50 km trail race. I had no foot issues at all.

The amazing thing is that they weigh almost as little as super-minimal trail shoes like the New Balance Minimus or the Merrell Trail Glove. But they provide a lot more cushioning and protection. You may or may not think that is a good thing, but my experience is that the hillier the race, the more cushioning I want on my heel so that I can run fast downhill. Also, the longer the race, the more I want just to be able to put a foot down without worrying too much about placing the foot precisely, avoiding sharp rocks etc.

The Rogue Racers feel very much like a traditional trail runner (like the Brooks Cascadia) but ditch 40% of the weight. I don't know what sort of voodoo Montrail have been cooking up in their research department, but the results are stunning. Expect to see this shoe winning a LOT of races.

If Montrail were to tweak the shoe at all, here's what I would suggest. The forefoot is really nice: soft enough to provide great trail feel, but firm enough that sharp rocks don't leave you limping. However, it's got a noticeable concavity to it that I think is undesirable. The only discomfort I felt with this shoe (after a 4.5 hour race) was right in the middle of the forefoot. I don't know if this is related to the concavity, or just because that's the thinnest point of the sole. But either way, I would flatten out the concavity (which doesn't seem to have much benefit), and thicken the middle of the forefoot by a millimeter or so. Secondly, I would be tempted to drop the heel slightly. After running in near-flat shoes, the heel stack seems high. As I said above, this means that the cushioning is great for thundering downhill, and I didn't experience any instability, but I think Montrail could improve the shoe by dropping the heel 2 or 3 mm.

Despite my niggles (Hey, nothing's ever perfect, right?), this is really a breakthrough shoe that is brilliantly designed. I have more than ten different pairs of trail shoes, and these are the shoe I reach for without hesitation for any long, hilly runs. I'm planning to wear them next in the Pocatello 50.
View More Details on Montrail Rogue Racer Trail Running Shoe - Men's