Gear Review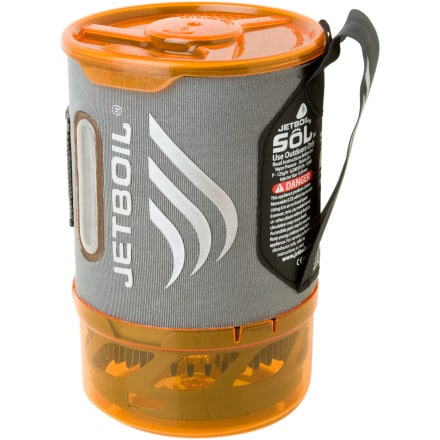 This is my go to system for winter backpacking (melting snow for drinking water, coffee and dehydrated meals). I tried to cook soups and several types of noodles in here but it's just too darn fast and hot, so I'll stick with my boiling water and dehydrated meals (just so easy and lightweight).

Tired of hearing people complain about canister stoves in winter, sleeping with the canisters to warm them up, making homemade heat exchangers, etc? I think this Jetboil was unknowingly designed to work perfect in cold weather - just use the bottom cup to hold the small canister with an ounce or so of lukewarm water. I was melting snow and boiling water in 15° weather like it was the middle of summer! The efficiency of this setup is just insane. The canister in the cup is a perfect fit, so only a small amount of water in the cup surrounds the canister keeping it the right temp to vaporize the gas mix efficiently. You can even add a small amount of warmer water every so often, maybe a teaspoon, if you hear the burner starting to slow down.

Check out the pic from my latest trip.
View More Details on Jetboil Sol Stove