Gear Review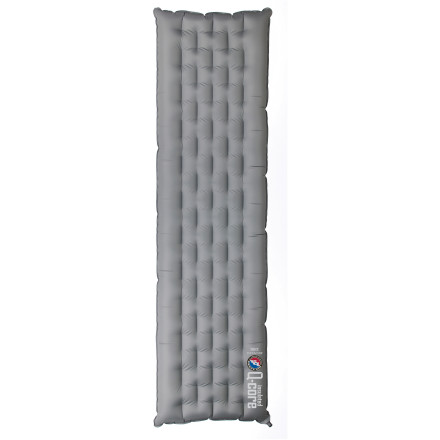 Posted on
Comfortable, light, packs down small.
I recently purchased this pad as an upgrade, after handing off my Big Agnes Insulated Air Core Pad to a family member. I have had the opportunity to use it for four nights so far.

One of my favorite enhancements to this pad is the slightly higher side tubes, making it easier to stay on the pad without rolling off; and it just felt more comfortable to "lean" against something, however small, while side sleeping. The quilted pattern felt more comfortable than the straight tube design also, and helped avoid sliding off the end of the pad.

I was surprised that this pad, with the 3 1/2" thickness when inflated, in addition to the insulation, still packed down to about the size of a 1L bottle, and weighed only a few ounces more than my original air core pad. Inflating the pad was not too strenuous, even at 12,000 ft., and only took a few minutes.

During the 4 night trip the temperature would drop into the thirties, and at one point I woke up with ice in my cooking pot. However I never felt cold from underneath the pad, while sleeping in a 20 degree down bag with a thin base layer.

Overall I am happy with the pad so far, and assuming it will last like my other pad, I would recommend it to anyone looking to upgrade or get a new pad.

The downside of course is the rather high price, but may be worth it depending on how much backcountry comfort your looking for.


View More Details on Big Agnes Insulated Q-Core Sleeping Pad