Gear Review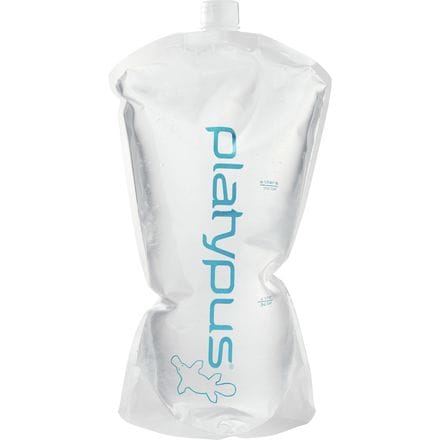 Unlike some socially awkward backcountry enthusiast, this bottle will fit in anywhere, anytime, under any circumstances. Use it as a primary water source during a movement, or just as a supply at camp. Either way, it has virtually no impact on your pack weight, or space. Weighing about as much as the pebble that hitched a ride with you from mile 11 to 15 and taking up only a little more space, it's a no brainer to carry one or two of these on every backcountry jaunt.

It's not insulated, so it isn't appropriate for hot water, coffee, tea, etc. and can freeze up in winter. But it'll hold cooking water or drinking water until you need it.

On my last trip I carried two empty 1L bottles. Filled them both at camp, cooked, cleaned and drank from them and didn't have to fill anything up (e.g., camelbak reservoir, nalgene) in the morning before breaking camp. I'd replace my nalgene with one of these completely, if they had a large enough opening to fit a steripen.
View More Details on Platypus Platy Plus Bottle