Gear Review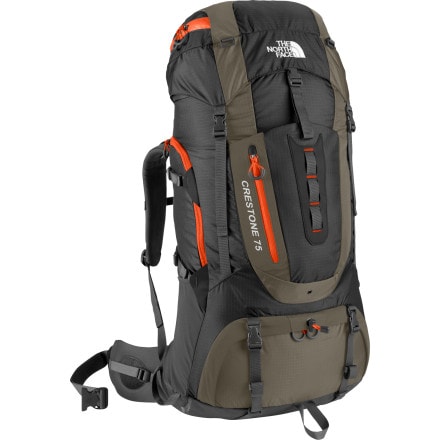 Posted on
Broke the second day
This backpack is clearly attractive in design and good in price. But it is undoubtedly a faulty design. The shoulder parts broke after two days of travelling! When I lifted the backpack the second day I heard a crack noise and one side of the shoulder part was half broke, the next day, the other site started cracking.

Great, I had 3 months travelling before me! When the damage happened on the second day, I took pictures and sent it to the North Face Store where I bought it and asked about the guarantee. I never got a respond.

After my adventure I went directly back to the official North Face Store with the backpack. Although they promote "lifetime guarantee" they told me, that in this country you only have 3 month of guarantee (!!!) and no cash back. They sent the backpack for inspection to a centre and promised me to call me back as soon as the investigation comes to a result. They never call me so I went to the store. The store manager simply said: "yeah, it was a defect in material" and offered me a new Crestone bag. I refused because as a Product Engineer I am 100% sure that this product doesn't lack in material but in construction. It is simply bad designed and not made for transport heavy (normal) stuff.

Pretty disappointing, also the guarantee North Face "promises" is purely marketing, read here from their regulations about their "lifetime" warranty etc. It's simply not true:

Here, what is written about the "guarantee" of North Face

"Q2: What does "lifetime" mean?
Our products are covered under warranty, to the original owner, for the lifetime of the product.

Unfortunately, this does not mean your lifetime. Your The North Face® sleeping bag may not survive to the ripe old age of 70. "

This is like a punch in the customer's face. They wouldn't even provided me guarantee after 3 months.

And if you don't see exactly this review with pictures of the damage on the official North Face Website (http://www.thenorthface.com), they might have deleted it. Only positive product reviews are accepted! Consider this before buying a North Face product.
View More Details on The North Face Crestone 75 Backpack - 4300-4450cu in