Gear Review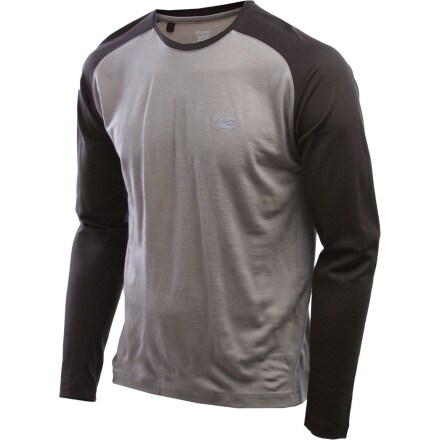 Posted on
Breathable, durable, comfortable, keeps you cool when you're warm, and warm when you're cool
Ordered one of these last year and I've spent a lot of time in it since then. The stitching is top notch, the quality of the wool is as good as it gets. I've always been torn between whether I like Smartwool or Icebreaker's wool better. Icebreaker uses a softer, smoother wool... Smartwool has more 'texture', its a little more 'course', but not itchy or scratchy.

This shirt is a tiny bit larger for sizing. I wear a large in 95% of shirts and jackets, and I wear a large in this as well, but it is the tiniest big loose. Wash it in warm water and dry it for a while and it'll shrink up if its a problem for you.

If you're new to Merino wool, its far and away the best fabric for spending time outdoors. I'm not a fan of synthetics. They do dry more quickly, but they can get really, really funky very quickly. Merino shirts, particularly if they are 100% merino wool, take weeks to really smell. I've gone two weeks without washing these, and that's with backpacking nearly every day... and they have no funk at all. When I've tried that in a synthetic I began to smell my own BO within 48 hours.

Not to mention, Merino, due to its inherent characteristics, will wick moisture away from your skin. Merino will keep you warm when you're cool, and cool when you're warm. They are really only two downsides to Merino - its expensive, and it doesn't dry very quickly if it gets soaking wet.

Also, specific to this shirt, the sail/planet color is nice, and true to the picture.

All in all... its a fantastic shirt that will last you a decade if you take good care of it.
View More Details on Icebreaker SuperFine 200 U Turn Shirt - Long-Sleeve - Men's