Gear Review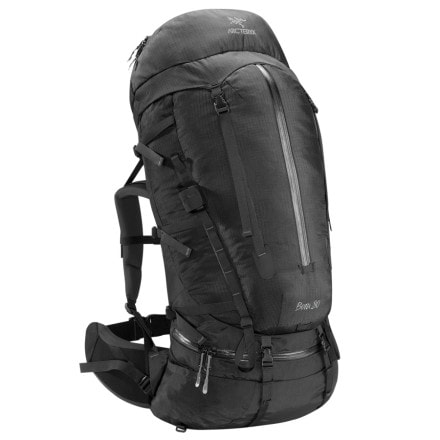 Posted on
Bora 80; you're a bad mutha.
After 4 years of hard use, I think I am ready to pen this review. I'll cut to the chase: If you're looking for a bombproof ruck and can deal with a little porkyness, this is your pack. For mountaineering, I don't think it can be beat. I have used and abused this pack like a garden weasel working the back forty of a potato farm. Totally resists abrasion, you can throw your crampons in the outside pocket that's big enough for wands or pickets and not tear through. I've done that a couple of times when I'm really tired and don't recommend it all the time, but so far so good.
This hauler will accommodate all the gear you need for any trip but the longest expedition. I've used it in Chamonix and the Swiss Alps, Ecuador, and all my trips in the Eastern Sierra and Shasta. Fit and comfort is great as the adjustments are meaningful if you take the time to dial it in. I think the main selling point of this ruck is simply its durability. When I tell you the Bora is bomber, I mean it. My Bora looks worn and it is, but it's still going strong and ready for the upcoming season of lots of abuse.
View More Details on Arc'teryx Bora 80 Backpack - 4390-5000cu in