Gear Review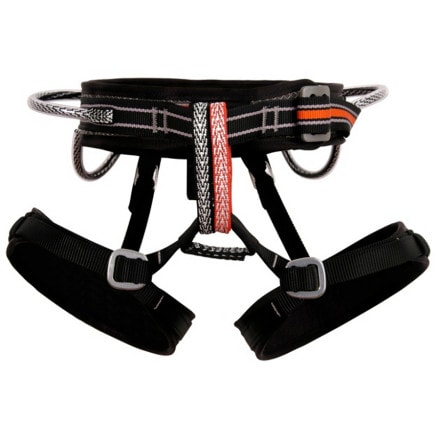 Posted on
Bomber harness, but tough buckles
This is my first real hardcore harness, so all I've got to compare it to is my old BD entry-level job, but I am wildly impressed. The gear loops are awesome, especially with the flat-lying loops in the back that get out of the way when you don't need them. Cool that everything is load-rated, though I obviously hope that will never come in handy. Above all, though, it fits great. The risers in back are a huge improvement over BD's, and everything cinches down and snugs up nice. Combine that with the load-rated (!) rope guides on the hard points and you have the most confidence-inspiring piece of gear I've ever used. That alone is worth the price of admission.

That said, the double-back buckles are a. outdated (although I don't mind them on their own) and b. really, really tightly fitted. The leg loops in particular are brutal to undo when you're pumped out.

Still worth it though. Highly recommended gear.
View More Details on Metolius Safe Tech All-Around Improved Harness