Gear Review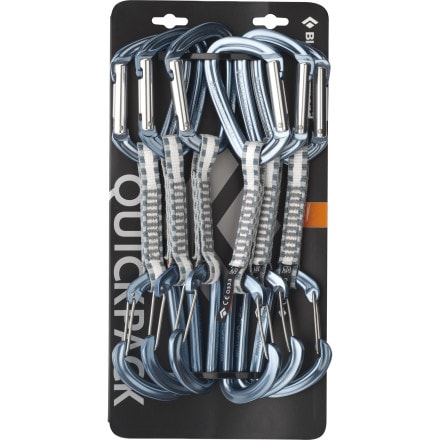 Posted on
Bomber and affordable
Ive been climbing on these all summer in Yosemite. Not a day goes by where I dont whip at least once. I trust these bad boys with my life, (literally) so let me break it down a bit for you discerning shoppers out there:
First off, they're bomber. If anything, they're almost overbuilt. The previous years posi-wire had a thinner dogbone, but the new ones have a thicker, and as far as Im concerned, better made dogbone. I had two of them, so I replaced them with slightly longer dogbones and everything is extra legit now.
For those of you whom weight is an issue, I will be frank and let you know that there are other lighter draws out there. If its really that big of a deal to you, then look into the new petzl draws. Also, have fun spending more money on a product which is in no way superior to any other draw on the market. For the price, you absolutely cannot beat these draws.
Something of note: I particularly like these draws because the biners snap LOUD, so even 8 or 9 bolts up, I can hear them click while Im on belay. Obviously you cant trust just the sound, but I find it helpful and reassuring, which makes for a better belay and a smoother climb.
These are the only draws I have in my rack. They're no frills, not very heavy, and priced perfectly for anyone who feels the need to be frugal with their hard earned cash.
If you need draws, look no further.
View More Details on Black Diamond PosiWire Quickpack