Gear Review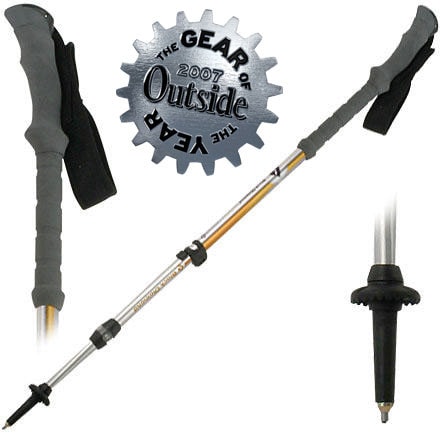 Posted on
Black Diamond Spire Contour Trekking Pole
These are my first trekking poles I have ever purchased and I am glad I bought some. I bought these because of the reviews, really. They are light, compact well, and sturdy enough for my 6'3" 250 lb. body. I hike and snowshoe a lot and have found these to help out a lot (powder baskets are a must in snow).

I actually forgot them for one hike I did recently and was sore the next day! I guess that's a good thing and a bad thing. Good because they help make the hike more comfortable but, bad because my body seems to rely on them now. Oh well...

I do have to say, I didn't collapse the bottom part of the poles for a good 3 or so months and when I needed to collapse that bottom part to stick them on my pack, it actually took some time and hurt my hands to get them to go in. But now they work fine. So, I collapse them all the way at least once a week to keep the parts working well.

Also, when they get really, really wet from rain or sweat, it can be harder to grip them, which doesn't happen too often. And, the adjustable strap comes loose while on long hikes if I apply too much pressure. But they tighten with a quick pull so, again, not a huge deal.

Bottom line: Solid poles that make for a more enjoyable hike.
View More Details on Black Diamond Spire Elliptic Trekking Pole