Gear Review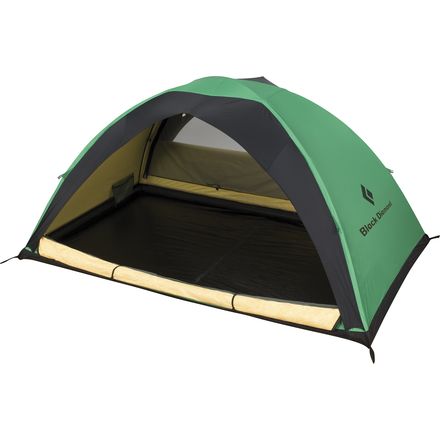 Posted on
Black Diamond Bibler Ahwahnee
9/19/2010
www.grandcycletour.com

Before heading off on a year-long cycle trip around the world, I purchased and tested a number of tents – the Black Diamond Hilight, Black Diamond Skylight, Nemo Tenshi, MSR Elbow Room and MSR Hubba Hubba.

We decided to take the Black Diamond Bibler Ahwahnee, which we found to be well designed, and possibly the only true four season tent (useable in Summer) on the market.

Unfortunately for us the quality of workmanship has simply not matched up to its fantastic design.

About two weeks ago, whilst cycling across Ireland, our Black Diamond Bibler Ahwahnee tent began to let in water through the fabric. Now, even under light rain, water enters directly through all external surfaces of the Todd Tex fabric. All seams were sealed correctly and no water is penetrating these areas.

After a little research, I found that the problem with this tent has occurred for other people. (Read other reviews here)

Prior to the leaking, we also had a major recurring problem with the state of the eyelets either side of the tent that the awning pole is meant to sit in. The first time I set the tent up in the lounge room the pole was extremely difficult to get in, but I figured that it might have been intentionally made that way so that when the fabric stretched with use, the pole would fit perfectly. Well this never happened and it is still a constant struggle to put the pole in.

Now I have to use electrical tape on a recurring basis to hold in the eyelets to prevent them from completely falling out of the tabs (this has happened a few times). I tried a few different ways of making a permanent fix, like using glue, squashing the eyelets down tighter against the fabric and taking the tent to a number of different repair shops to see if they could permanently fix it, all to no avail.

I have not taken the tent to Black Diamond to see if it can be fixed properly before now because I haven't been able to. We've been cycling around the world for the last eight months, so we usually need it. It is also difficult to provide an address, particularly one for long enough to have the tent sent overseas.

Now that we're in the US (and it is leaking badly– which we can't live with) we've posted it with the receipt of purchase (it is still in warranty) to the Salt Lake headquarters. We are desperately hoping for a speedy resolution and return as we are due to continue our world tour through America and into South and Central America.

Our first reply from Black Diamond expressed disbelief that the tent has problems, and hinted that we have misused it in some way. Here are some quotes:

'Frankly I have never heard of this fabric leaking as you are describing.'
'I have not known the Todd-Tex fabric to leak unless it has been damaged by mildew or contaminated with some type of oil.'
'Please give me as much information as you can concerning the life/use of this tent that may explain why it has started leaking.'
'Please understand we just don't hear this. Something unusual has to be going on.'


The problems listed were not caused by misuse. When you spend a small fortune on a tent and it is the only home you have, you look after it well. We wash, with water, the tent occasionally, and always make sure it has dried before packing it up and riding each day. And according to online reports at least two other serious cases of this kind of leaking of Todd Tex fabric have been reported to Black Diamond.

For a large collection of photos of the tent in action in almost 20 countries around the world and a daily blog detailing our adventures up to this point please have a look at our website www.grandcycletour.com.

We will update this review as soon as we here back from Black Diamond.
View More Details on Black Diamond Ahwahnee Tent: 2-Person 4-Season