Gear Review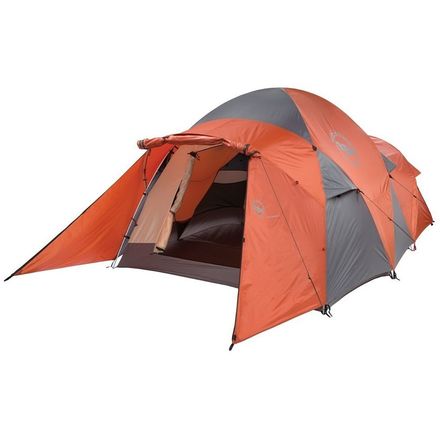 Posted on
Big Agnes Flying Diamond 8
Ok, after trashing my last "big" tent at Burning Man in 2008, I needed a new one for this year. Our requirements were simple: a 6 - 8 person tent, had to be about 6 feet tall, room for a double size air mattress, room for two adults to store lots of clothes and stuff, good in the wind, walls that reasonably sealed out dust, strong enough to survive a black rock desert wind/dust storm, not too expensive.

Here's how the BA flying diamond did: could easily accommodates 8 adults, I'm 5 feet 8 inches tall and had some headroom in the middle of the tent, easily handled our space requirements, held up well in winds up to about 35 mph (never got windier than that), sealed out the dust.

Ok, it met the basic requirements... here's the rest of the details. This is not a true "four season" tent. The top of the main body is mesh/screen and does not completely seal out the elements. The rainfly provides good protection, but the main body of the tent does not completely seal off. The vestibule is huge and provides a 6 foot x 4 foot floorspace of additional usable space. The tent is well made and doesn't take too long to set up. Overall, it survived 6 days in one of the harshest desert environments and is ready for its next trip.
View More Details on Big Agnes Flying Diamond 8 Tent: 8-Person 4-Season