Gear Review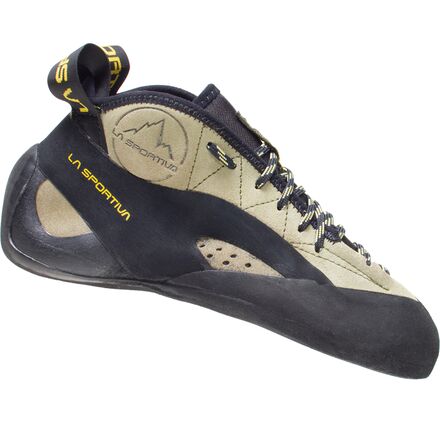 Posted on
Better than Expected
Ok first off, I got these before my trip to the Bugs in August. I wore them all day for 4 days up there, 2 days in the City of Rocks, about 5 days in Little Cottonwood and three days in Yosemite, so far. I can wear them comfortably with or without socks. I can wear them all day without them killing my feet, and have onsighted 12a cracks in them and they feel solid at everything. I still wear my Miura VS's on more techy or sportier granite stuff, but I think the TC's would be fine on most anything at this point.

Actually heard from a reliable source that TC himself climbs 5.7 to 5.14 on el cap in the same size TC Pro.

My TC Pro's are 42.5, my Miura's are 42 and the VS's are 41.5. All fit great with varying degrees of stretch/break in required. The TC's are comfy, and didn't take much break in, and aren't as stiff as I expected. Because I sized up, they also didn't stretch much. I figure if I got 42, they'd stretch a little more and be a bit better on the tiny edges. I'm glad they are comfortable, because I'm getting old and after a few pitches in tight shoes my feet go bad.

Yes the rands get a little bit worked and de-lam (see photo), and hopefully Sportiva will fix this, but a little seam grip will help prevent this. That minor flaw wouldn't keep me from buying another pair.

So, to sum it up they pretty much climb as well as a Miura and are more comfy, which makes them perfect for long routes, easy or hard.
View More Details on La Sportiva TC Pro Vibram XS Edge Climbing Shoe