Gear Review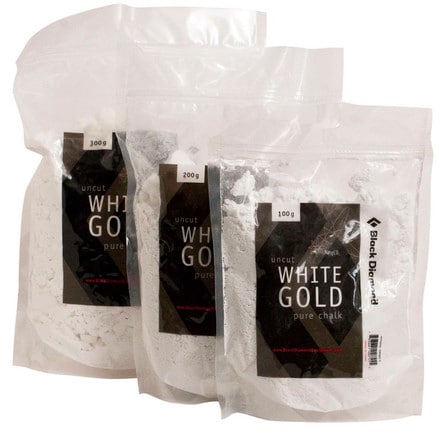 Posted on
Better in a mix? Maybe?
Black Diamond Chalk is so soooo smooooth! It's crazy since it's still chunky that it can feel so smooth on your fingers.

I used this stuff by itself for a few weeks and was pretty darn impressed since I normally go for coarser chalk due to my overly sweaty hands (think super chalk). It was hard for me to tell when I needed rechalking since it was so light and smooth. I hardly noticed the difference in feel between chalk-ups, but you definitely notice a difference in friction with this stuff. Chalk without having to cake it on?!

It's hard to say if White Gold is necessarily better or worse than Super Chalk, in my opinion. They're just 2 very different types of chalk. Lately I've been experiementing with various mixtures of both and it's been very reliable in keeping my hands dry (I'm overly sweaty ;[ ), chalked up for longer periods, and the friction is totally rad with the White Gold!!

I'm going to try using some more of this by itself when I need to refill again.
View More Details on Black Diamond Uncut White Gold Pure Chalk