Gear Review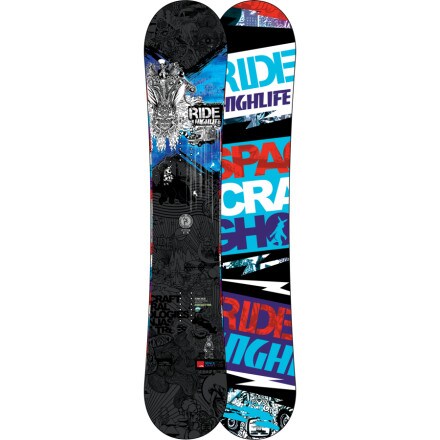 Posted on
Best Rocker board I've been on
I was lucky enough to finish the 2010 season on a Highlife 158. I've been a huge fan of the Timeless and Concept TMS/UL family for quite some time and fortunately the Highlife, which is replacing the TMS/Yukon, hasn't let me down.

The first run I took this board out my first impression was, wow I don't even notice the rocker at all! But then I quickly realized that I've spent the majority of the season on the Machete and I was just used to the lowrize rocker on the nose with the turn initiation. The demo day at Snowbasin, where I first rode the board, I really liked the board a lot; it carved well, poppy in the nose and tail, stable at high speeds, base was fast in all the conditions I took it in.

But I really didn't start appreciating how great this board was until I switched back to my Machete.When I started riding my Machete again the difference in the tail was amazing. I couldn't believe the difference in how loose the tail was when exiting turns and on landings on the Machete compared to the LowPro on the Highlife. I had washed out on larger drops quite a bit during the season and I had chalked it up to bad technique, but then started to think with how different it felt after riding the LowPro that it could be partially because of the LowRize on the Tail.

I was lucky and got to finish my season out on a Highlife and managed to ride it in every condition imaginable and haven't even remotely thought about switching back to my Machete. I won't deny that it could be partially a mental thing, but since I've switched I've been stomping every drop that I try. The tail is extremely stable and tight yet doesn't hook or "fish Tail" when exiting a turn on firm groomers.Flying through crud, iced up groomers & choppy snow, slushy patches, etc... is a breeze and popping off the tail is effortless and almost exactly the same as when you olly on a regular camber deck. The CA5 & Pop glass provide enough oomph to spring right off the tail with ease.

I had so much fun riding this deck that there is a very high probability that this will be the only deck I ride during the 2010/2011 season, it's that great and handles everything you throw at it!
View More Details on Ride Highlife Snowboard