Gear Review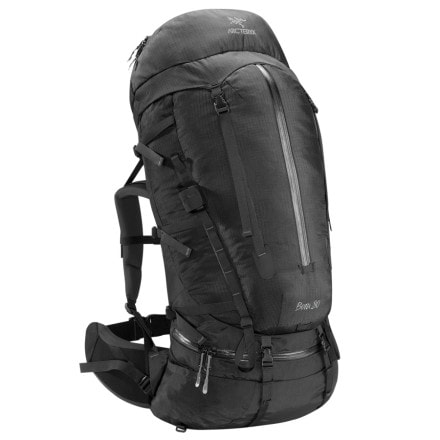 Posted on
Best Pack Available
Ordered this pack just over a year ago from Backcountry. I needed a new expedition pack for a season as a Backcountry Ranger for the Forest Service in Northern Idaho. After marinating on it for weeks, I finally settled on the Bora 80. Since then, I've had it in many environments (from ID and MT pine forests, Colorado Plateau, and Alaskan Tundra) and it has surpassed any other packs I've seen. With its double wall construction, you could practically throw it in a creek and expect it to stay dry. The outer pocket is great for storing gear that you can access in an instant, such as your rain coat and pants. Top loading is pretty standard for packs these days, but the Bora's side access is indispensable. Recently, the pack has spent an entire season with me in Denali NP, and it has held up superbly to the nearly constant rain and bushwacking. The only time my belongings got wet was when I opened the pack to access them, which was kept to a minimum thanks to careful planning and the side zipper. The harness system can also adjust in almost every way you'd like to fit nearly any body type. I do suggest breaking it in well before any extended trek that you wish to take it on. I've even seen this pack take a tumble down a hill and come out with hardly a scratch. The construction has also held up very well to all the bushwacking that my line of work entails (trail crew and backcountry ranger).

Pros:
* Extremely sturdy construction
* Side Access
* Nearly Waterproof
* Moldable Hip and Shoulder Belts
* Adjustable Hip Belt
* Adjustable Aluminum Stays
* Carries heavy loads with ease.
* Water pouches can carry any size bottle or other gear if you wish.

Cons:
* The Price of Arc'teryx is always a con. But unlike many other name brands, with Arc'teryx, you get what you pay for.
* I've heard many people say this pack is heavy. It is NOT a minimalist pack, which isn't a problem if you don't mind heavy loads.
* Rain seal on zipper of pack's brain wears off easily. On future models, I would suggest that they cover this top zipper with extra pack material.
* If there is such a thing as too much room, this is it. I find myself triaging my gear frequently just because with the Bora 80, you have room for the kitchen sink.
* I find the detachable brain to be too small for feasible use as a daypack.

All in all, this is the best pack I've owned. I've carried it on Resource work in the backcountry, trail crew hitches, and back country ranger patrols. The Bora 80 is a workhorse of a pack if that's what you want it for. It's also great for long recreation hikes or shorter ones where you expect to carry extra gear. It's extremely durable, nearly waterproof, and rides great on your back mile after mile. This pack alone has me shopping around Arc'teryx for a technical day pack now.
View More Details on Arc'teryx Bora 80 Backpack - 4390-5000cu in