Gear Review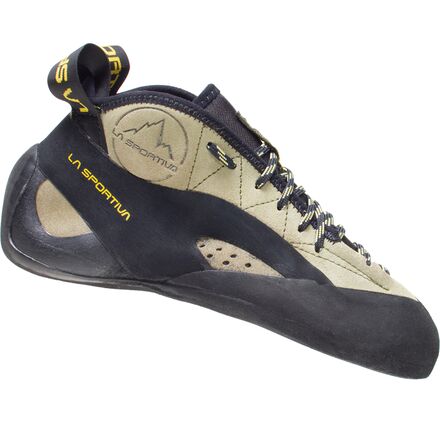 Posted on
Best Granite Shoe
@Matt

The TC is a great shoe for 'low angle' face or crack climbing. Living in SLC I'm mainly climbing the granite in Little Cottonwood or going down to the desert, and these shoes really shine in both arenas. Going from the Muira for granite, and Moccasyms for the desert I couldn't be more stoked to have a shoe that I can take everywhere.

One important caveat is that if you take the shoes everywhere and climb a lot of crack I would seriously recommend Seam Seal on the rand of the shoe from the toes on back to the arch and equivalent on the outside of the shoe. This is for real and you should do it as soon as you buy the shoe or break it in after a few TR runs or easy days (essentially before you get a chance to delam the rand). It's simply the weird design of the rand where it overlaps itself near the ball of the foot where the delam begins, but then it will propagate in front and behind the initial delam spot. In short Seam Seal = longevity.



As far as fit and sizing I wear a 42 in Muiras, and sized up to a 42.5 for the TC's. This sizing definitely favors slabbing and crack climbing. I lose sensitivity on techy edging and steeper terrain, but that's why I still own a pair of Muiras.

All in all the TC is a amazing shoe that I could see myself wearing for a few more years or until they make something better. It's definitely the best "granite" shoe I've ever worn, and I thought the Muira would hold that title forever.
View More Details on La Sportiva TC Pro Vibram XS Edge Climbing Shoe