Gear Review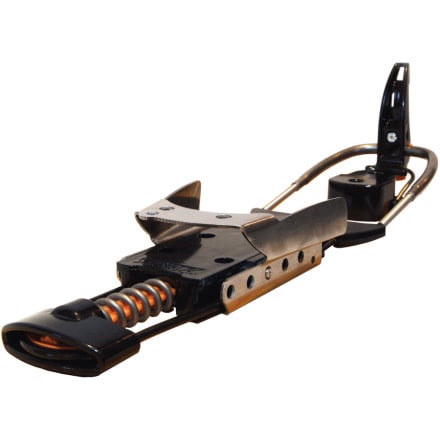 Posted on
Believe the hype!
I started on BD 03's, then I rocked the G3 Targa Ascent. Finally, I got a hold of these hammerheads and wow, it really does improve your tele turn. I use position 5 and haven't tried position 4 yet. The reason why they improve your turns is because the binding forces you to be in a compact stance (Think heel to butt instead of knee to ski). It took me 7 years to finally get the hang of tele, and it would have probably taken less time if i got the hammerheads at the start. I liked the BD 03s and hated the targa ascents. I love the hammerheads 2x more than my BD 03s.

I rock these hammerheads on a pair of 4frnt VCT Turbos with BD Push boots in and around Whistler. I like to be in the terrain park a lot and have had no problems jumping. Also love the way the heel throw can be locked on to the ski by putting it behind the heel lift because it prevents the cable from flopping around when transporting the skis.
This is obvious, but make sure the cable tension is right for your boots because these will come off if you're too lazy like me to address the issue with a couple cable twists. Had a ski come off a few times yesterday in a regular turn and nail me in the back....luckily I wear leashes.
View More Details on 22 Designs Hammerhead Telemark Binding