Gear Review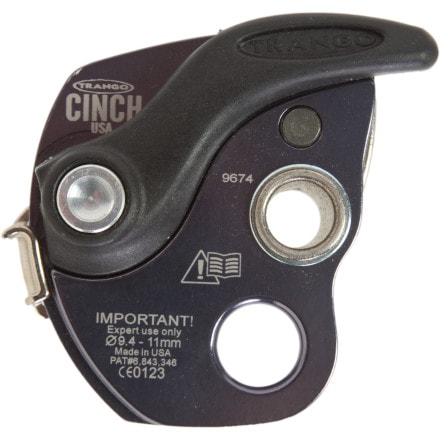 Posted on
Belaying was Never This Smooth...
...or this much fun. Belaying with the Cinch is easy, and feeding the rope, as some reviews have it on the nose, is "as smooth as butter".. really! It's almost effortless with absolutely no resistance whatsoever (assuming you have the Cinch angled the correct way). In fact, it has so little resistance that if I wanted to, I can literally "throw" rope out of the Cinch to feed to the climber if I needed to.

When the Cinch is locked off, it stays locked. So much so in fact sometimes it's a bit hard to get it to release the rope (you have to rotate the Cinch back into its belay position, with your thumb and index finger grasping the pivot hole), but that could be a nice back-up on its own - to not release the rope until the climber is climbing and the rope becomes slack enough again for you to resume belaying.

Releasing the rope IS a bit counter-intuitive, but it's very easy to get used to. The only flaw to the Cinch that I can think of is pulling on the release lever to lower the climber takes a bit of effort, and yet, it's pretty sensitive once it gets going, especially if you're belaying a heavy climber. A solution to this is to use a redirect to give your brake hand a bit of extra leverage in feeding the rope through.

The Cinch overall is a great belay device. Very light, small size, and cost less than a GriGri. However, the Cinch is one of those devices where you really need to read the instructions to use it properly, so make sure you don't just toss the box away when you open the package (instructional video can be found here: http://youtu.be/R9TO5ikqXwo).
View More Details on Trango Cinch Belay Device