Gear Review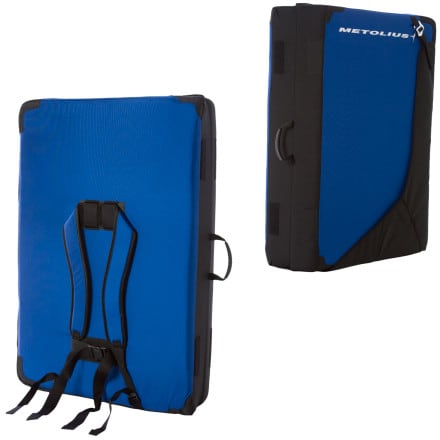 I have this pad along with some other Black Diamond pads, and I have to admit- this one is more comfortable to land on.
Shoulder pads have a little more cushion than my other pads, making it a lot more comfortable to load up with other gear.
When you go to hit the hay, you're able to remove the shoulder straps and lay on the softer side without the straps digging into your back.

I wouldn't say this is "ideal" for highballs. Sure it's thick enough, but not all big in surface area. Throw 2 or 3 of these pads(or similar) over the landing zone and you'll be just fine though.

I do wish that the handle was on the side that opens. It would make carrying the pad short distances a lot more convenient. I can throw gear into my Black Diamond pads and then just haul them to the next boulder using the handles. I have to strap my Metolius pad together before picking it up, or everything falls out.

Just one minor design complaint from me. This is an awesome pad and has lasted us for years!
View More Details on Metolius Boss Hog Crash Pad