Gear Review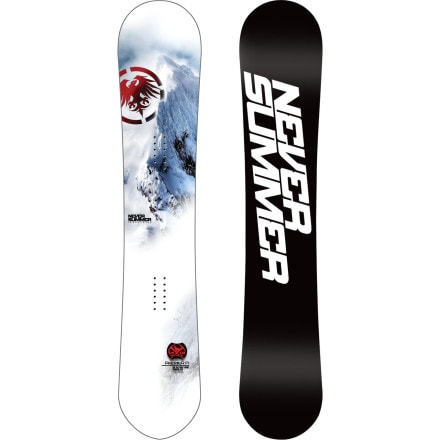 Speed 4/5: This thing hauls pretty good
Stability 5/5: The dampening and stiffness power through rough terrain like a dream
Control 5/5: Despite that it's a beefier board it's super easy to turn and makes big deep turns.

Overall this is a fun board. I would recommend it especially if your home mountain has lots of open steep terrain. If you're a speed freak like me you won't be disappointed. For something that's similar but a little more snappy/responsive and just a bit less fast/stable take a look at the Raptor.

As for sizing, I'm 5'10" and 170 and I used the 163. This size was spot on, it's made to be a little longer as a freeride/big mountain board.
View More Details on Never Summer Premier F1 Snowboard