Gear Review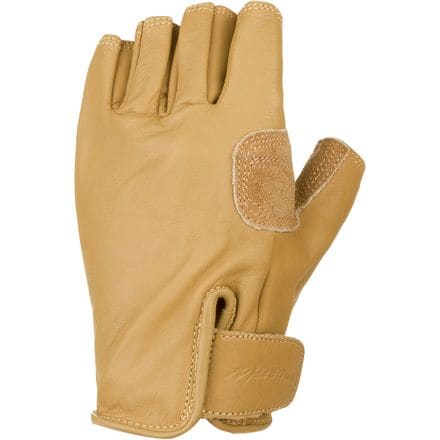 Posted on
Be your own Spiderman (Spandex Not Included)
The Bottom Line is narrow minded!

http://www.youtube.com/ldeckcom#p/u/0/UA3DJxbXZI4

These gloves are one of the most used Christmas presents I've ever gotten. They came from my sister's boyfriend and I would most defiantly not be able to do most of my climbing without them. I was actually told I'd be unable to do some climbs, due to my acrylic nails, but these babies help me stick like Spiderman. Plus, my knuckles aren't raw from shoving them in cracks, no rope burns and no rough hands afterwards. I feel like an infomercial, but these really are a must have. I have my girlie reasons, but they really do provide awesome traction and protection without sacrificing dexterity.

??? It never crossed my mind to used them to keep warm.
View More Details on Metolius 3/4 Finger Climbing Glove