Gear Review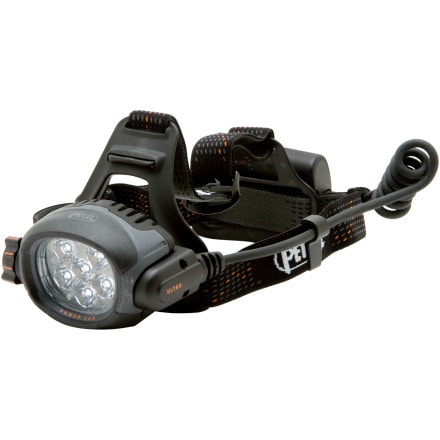 Posted on
Backpacker Review
full disclosure i got one to use as a pacer from petzl. the light is absolutely amazing. i've used a lot of lights and this is by far and away the brightest, even when compared to $500 bike lights. my bottom line: it's an amazing light. i would not use it during a race because it's heavy. i will use it to pace friends in races however. it might be the best pacing light on earth... but it's drastically over priced.

Backpacker's Take on it:
"If you were the first kid on the block to buy a JetBoil, a SPOT, and a folding titanium spork–and your money wasn't invested in AIG–check out the Ultra. This insanely bright and comically expensive searchlight employs the most advanced outdoor LED circuitry currently available, quadrupling the effective distance of standard headlamps. It's easily the brightest lamp we've tested, rivaling the power of some HID mountain-biking lights; even on the lowest of its three settings, you'll flood your tent or kitchen area with brilliant, shadow-free light. Which begs the question: If you're going to drop $430 on a headlamp–a headlamp!–shouldn't it come with mounts for your helmet and handlebars? It's more illumination than most people need for hiking and mountaineering, and it's too expensive not to offer more versatility. It's not light, either, and burn time on the rechargeable lithium-ion battery pack ranges from just two to 15 hours. But if money is no object, go ahead–be brilliant. $430; 12.2 oz"
View More Details on Petzl Ultra Headlamp