Gear Review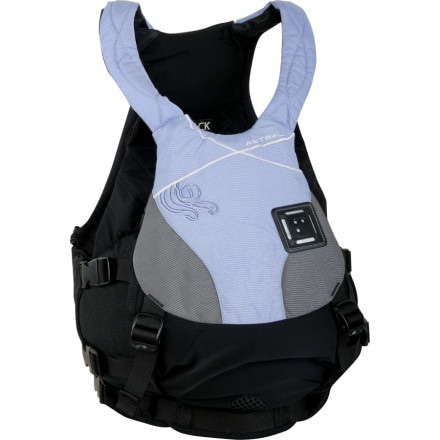 There are some things I LOVE about this jacket, and some things that really aren't so great.
LOVES
* Jacket is super comfortable to wear. I use it for stand up paddleboarding, and the low profile shoulder straps do not interfere with paddling at all, which is amazing. The front pockets are nice, and the jacket isn't embarrassingly huge or bulky to wear. I used to avoid wearing life jackets since they were so bulky and uncomfortable, but not so with this model :)

DISLOVES
* Astral claims the mesh upper in this vest can be used as a sports bra. Ummm.....really!?? I think a dude designed this vest, there is no way this could ever possibly function as a sports bra for me. Now, I understand I am not the most well endowed lady, but I still can't figure out how that would ever work. It's way too big of a chamber to ever provide the coverage needed to function as a bra. Nice try guys. The other gripe is that the jacket is somewhat hard to get on. I always have trouble reaching the side buckles. The jacket can be a real pain to get on if you don't have handy helpers nearby.

So, other than those two cons, (not that the bra situation is a huge one....I don't really want a bra in my life jacket anyway) this is an awesome product. I would definitely recommend this to a friend!
View More Details on Astral Bella Personal Flotation Device - Women's