Gear Review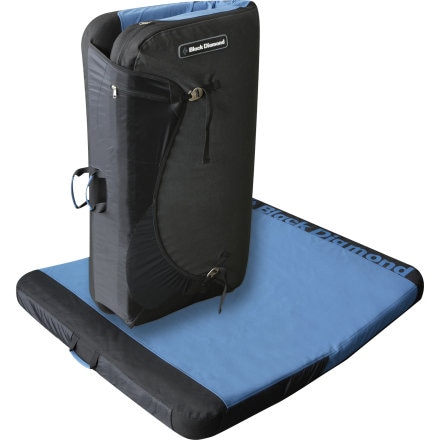 BD dropzone
Member since
Posted on
The Black Diamond Drop Zone is easily one of the stiffest pads I've ever used. Good for high catching high falls alone or under a softer pad in a stack. It offers decent performance in couch mode, seldom sliding due to the non-slip coating, however that same coating doesn't perform as well as one would hope outside, if there was a bit more material to allow a little more "sheath slippage" then this pad would (probably) never slide out on angled or slick landings..
The afore mentioned stiffness also makes bed mode a bit uncomfortable, however it is wide enough to accommodate two in a small tent so its not all bad,
Overall; good if used in conjunction with a softer pad, and decent non-climbing uses, the closure system could use a bit more material, so as to better hold small items(brushes,tape, cliff bars) but its a sure improvement from the old system.. oh ya, did i mention that its quite light..
View More Details on Black Diamond Drop Zone Crash Pad