Gear Review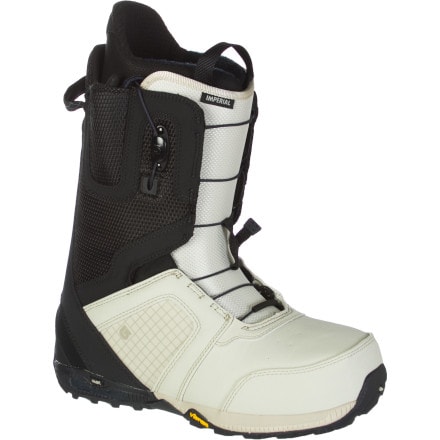 I had the 2010 version of these boots and was pretty disappointed. Those boots had a significant design flaw in that the material used in the toebox and forefoot generally was too soft and prone to warping. This caused a significant loss of response (and in my case, terrible foot fatigue and pain).

I sent them into Burton and Burton replaced them. As always, Burton took care of me.

The 2012 version has the same fit, but the forefoot is MUCH stiffer and less prone to warping. Nice.

I really, really like the flex of this boot. I ride pretty much everything and tend to like my boots at a stiffer than average flex for a supportive feel that still lets me flex the ankles. That describes these perfectly. Keep in mind that I am a bigger dude (200 lbs), so to some these might be stiff boots.

I really like the neoprene notch the boot has at the ankle. It does the same thing as an articulating cuff, causing less shell distortion when you flex the boot.

I dig Burton's Speed Zone lacing system a lot. Very thoughtfully designed, simple to use, and effective. It wraps tight and allows independent tightening of the upper and lower parts of the boot. It doesn't allow QUITE the same degree of customization as laces if you want say them tight at the shin but a little looser at the ankle, but it'll be fine for most. The inner lace lock is also great, and never comes loose.

Burton claims these are comfort-optimized or some such nonsense ("Total Comfort Construction") and will feel comfortable from day one... don't believe the marketing copy. These things killed my feet on day one and will do the same for you if you go for a tight performance fit. But after wearing them around the house a ton, they were very comfortable by the end of day two.

This boot has the EST sole, which is a thinner midsole that has less ramp angle than most snowboard boots (higher heel than toes to put you at a slight incline). I was worried I'd lose toeside power not being propped up onto the balls of my feet. However, I found I didn't notice any loss of power on toeside and felt much more locked in on heelside.

They are really great for hiking because they: A.) SUPER light, B.) have Vibram soles, and C.) the way the speed lace works, you can easily loosen the upper zone but keep your foot more or less secure by cranking the lower zone.

The only complaints I have is that I don't like Burton's dual velcro liner closure (I miss the strap they used to have there) and I can still feel some ankle strap pressure from the binding. Although this is true of just about every boot I've ever owned, it is a touch more noticeable with these because they are so low profile and lightweight.

All in all though, excellent boots and I look forward to seeing where they take me.
View More Details on Burton Imperial Snowboard Boot - Men's