Gear Review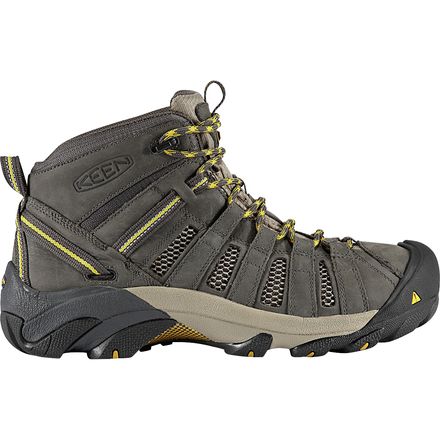 Posted on
Awesome performance!! But made in China
These boots are flipping sweet! They track great going up and down hill with excellent boulder hopping ability in between. One can balance on a pebble in these. Wish these were made in 'Merica........I'm on my second pair after only 2 years of aggressive use due to the bottom side 1/2" grip piece? began to separate from the sole's side bottom section (outboard). It's beginning to do it on my second pair and it did this on my ex gf's pair too. If they didn't perform so well, I would give these 4 stars. If you plan on fixed trails and not hiking up rough rock than these will last you longer than mine did, each pair. I look forward to seeing how keen reinforces this weak spot without losing the traction ability that the sole pieces provide.

I will continue to wear these and my more roughed up pair according to the situation until they are completely unserviceable because I like them so much. I will continue to purchase keen products in the future and their hiking boots without this weak spot (not all keen soles have them). Their sandals are topnotch as well.

Breathability is superior. They breathe like a running shoe. I walked around the store for 20 mins, swapping out other shoes on one foot while I kept this one on the other foot and was blown away from the huge differences from other similar boots (mostly merrells). All other boots (except for the keen voyageurs) gave me hot spots and caused sweating immediately. This was extremely obvious and noted right away.

Went into the river a few times with these with a pair of smart wool socks on and they dried out very fast afterwards. This was very surprising considering merino wool' s moisture retainability property but with continued hiking and outstanding breathability, it almost completely dried them out after about 2 hours!

These are outstanding for anyone with a wide foot like myself and are highly recommended!
View More Details on KEEN Voyageur Mid Hiking Boot - Men's