Gear Review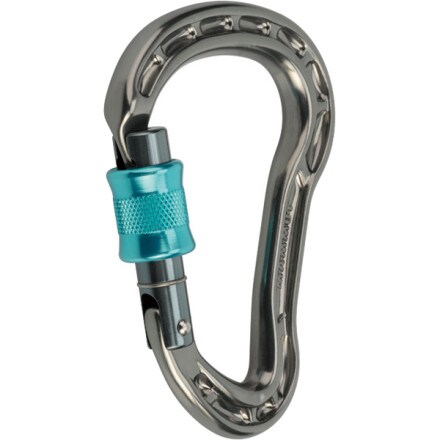 Posted on
Awesome lockers.
After much research, I purchased some of these to replace my heavy, bulky Petzl Attache lockers. First off, I would be lying if I said their totally badass design didn't influence my purchase. Now, on to reviewing...

Strength-wise they are on-par with the Attaches, give or take a kilonewton. However, they are almost half the weight. The specs really don't give Mammut enough credit for how light these are. At 58g (verified), they are lighter than many of my non-locking carabiners. I love watching the stunned expressions on my friends' faces when they feel how nutty light they are.

Both the nose and carabiner body are significantly narrower than on the Attache. I found this made them easier to clip, especially when clipping anchor chains on sport routes. The gate requires more force to open than the Attaches, but is easy to hold open, and snaps shut sharply when released. It does not chafe against the nose at all, even after use and cross-loading (which is difficult to do with the carabiner shape). Operating the locking sheath remains silky smooth, even after repeated use at dusty crags.

The only downside? The gate opening is pathetically small... about 1cm less than the Attaches. However, for racking slings or pulleys, tying knots, or building anchors, it is plenty wide enough.
View More Details on Mammut Bionic Mytholito Screwgate Carabiner