Gear Review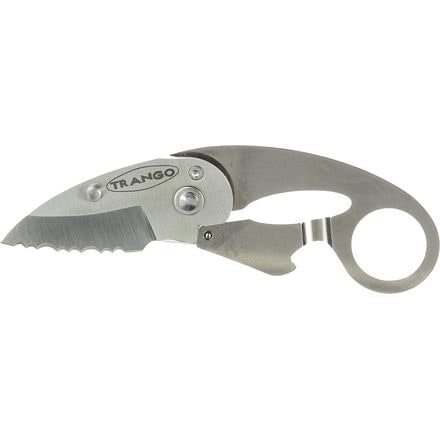 Posted on
Awesome little lifesaver
Though it is mighty small, it is mighty light and has a solid, toothy blade.
My thoughts in brief:
It's not that easy to wield, given it's small size. concern I'll drop it while hanging on a cliff
The loop is good for a small caribiner
It's a little tough to open one handed (see fear I'll drop it)
The blade is sharp and will cut through anything
One handed closing is easier than openning
I wish its loop was large enough to fit a finger in (other than my pinky).

The enclosed photo gives some sense of scale. It's definitely small. Add a caribiner and it might be a little easier to grip. Finally, the loop is too small for a finger. Even a pinky, often.
View More Details on Trango Piranha Knife