Gear Review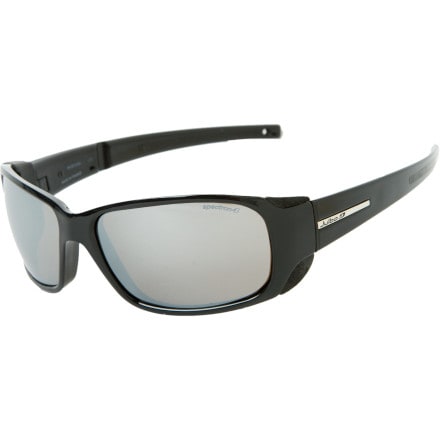 Posted on
Awesome glass, but Rx beware!!!
I got these glasses intending to add some prescription lenses to them. Mind you, I live in a rather urban area of northern Los Angeles, and finding a place that digitally cuts the lens was almost impossible. After I was able to find a place to do it, it was going to be over $500 not including the cost of the frames. There were extra costs added in for scratch resistance, polarization, and snow mirroring, but come! On to the glasses… They are awesome! They fit my large face really well, and are extremely light and comfortable. I recommend them to anyone with a medium sized face and above. My wife has a rather small face, and they fit her, they just look a little over the top big on her face. Julbo makes some awesome French made glasses, and their customer service is top notch. I called to order a strap for these glasses, and they sent it to me free of charge! That's really rare these days.

Please note that I wear these glasses for mountaineering, backpacking, and snowshoeing. I also have them on whenever I decide to wear my contacts. They fit great, are made extremely well, and look damn good!!!
View More Details on Julbo Montebianco Sunglasses - Spectron 4 Lens