Gear Review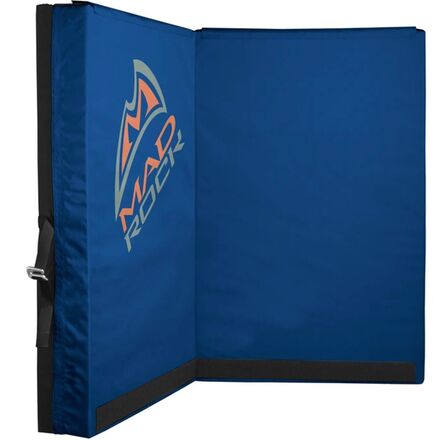 Posted on
Awesome first pad
One thing I've seen people do to alleviate the stiffness of the landing deck is to pull out the foam and rearrange it so instead of
1" closed cell - 1" closed cell - 3" open cell, you get
1" closed cell - 3" open cell - 1" closed cell.

This makes the pad less comfy to sleep on (it's really not comfy in the first place, so no big loss), and it reduces the ability of the pad to absorb a large amount of shock force in a concentrated area, but the pad is so thick to begin with that I don't think it's a huge deal. It's really easy to do, just pop open the velcro and pull out the foam, just be sure you don't mess something up and cause I don't want to be responsible for anyone getting hurt!

The 1-3-1 configuration is found in a lot of other high end pads, such as the BD mondo and the asana KJ signature pad.

EDIT: You should only really switch the foam if you're using the pad in a gym or for very short routes, as it severely reduces the effectiveness as well as the life of the pad.
View More Details on Mad Rock Mad Pad Crash Pad