Gear Review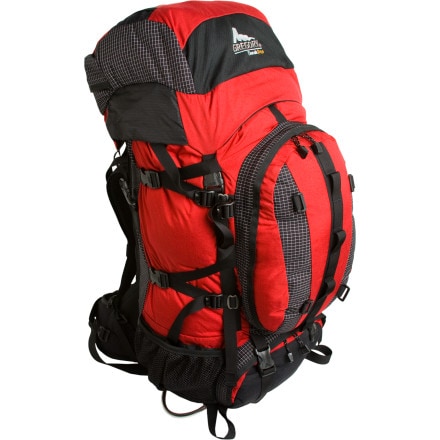 Posted on
Awesome Pack - Capable of way more than it claims
I bought this pack back in the summer of 2007 after I did a leadership training course where one of my instructors had one. I got this pack for three major reasons: 1) I do mostly expedition style trips from 1 week to 6 weeks, so I needed something big 2) I have really broad shoulders and not many packs could accommodate my shoulders without pinch my neck and giving me circulation problems in my neck (lightheaded while Backpacking is not cool) and 3) I needed something that could handle extreme loads. I got a small because my torso measures just shy of the medium, but because of my build I needed a medium waste belt and medium to large shoulder straps.

I ran all of the rock climbing trips at my college at the time so I would carry up enough gear to setup 4 top rope climbs in this bad boy and never had any problems. I took it on a 42 day mountaineering course in the Wind River Range in Wyoming in the summer of 2008 and I beat the tar our of this thing and abused it way more than I should have. It took everything I threw at it like a champ. I averaged about 100lbs loaded up in this thing the entire trip because of gear and food and the style of the course. I topped out at 125lbs (70% of my body weight at the time) - about double the recommended weight limit. I around 100-150 miles on that trip with that kind of weight and I was comfortable the entire time. The pack showed very little wear at the end of the trip and it had no signs or symptoms of any kind of structural failure. I realize this is more weight than anyone should be loading in a pack, but this thing can handle it as long as you can - you will fail before this pack does. The only breaks I've had in the last 4 years are the rivets connecting the shoulder load lifters to the plastic on the inside of the pack had the backs break off, but that will be fixed when I send it into Gregory, plus they don't really effect how it holds weight at all, so I never noticed until thoroughly inspecting it.

This is my go to pack whenever I need to haul any kind of weight that doesn't fly in my Osprey Atmos 65.

Bottom line: This is the best pack you're going to find to do it all. It's durable, looks awesome, can carry 70+ lbs with ease, and it is incredibly easy to compress and balance.

The only improvements that could be made are more effective hip load lifters (although they don't make a huge difference with this pack because of how well it is designed) and the shoulder harness could use better velcro to secure the harness to the padding on the shoulders and to hold the sternum strap in place while the pack isn't on. I have trouble with the shoulder strap occasionally sliding off most of the padding around my armpit (never totally off) when the sternum strap is tight. The Pros way out weigh the cons so 5 outta 5.

Note - Get a good pack cover, this sucker gets really heavy when it is wet.
View More Details on Gregory Denali Pro 105 Backpack - 6100-7000cu in