Gear Review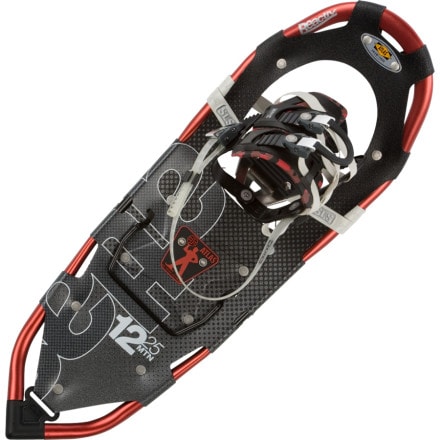 Posted on
Atlas 12 Series Snowshoe
I own a 2007 model and recently just bought the 2009 model for my brother. Out of all the snowshoes I have used, these seem to offer the best all around versatility and have all the top features.
My snowshoes have taken quite a beating, the bottom and sides have many rock scratches, but they are still going strong. The biggest reason I chose these over an MSR snowshoe is the "Spring Loaded Suspension." I found in my use with the MSR style my foot was forced to twist and roll to the contour of the trail(remain perpendicular to the plane of the snowshoe). On the Atlas snowshoes your foot is suspended by essentially a super duty rubber band system. I have found it to provide more comfort to my ankle and was my sole reasoning for purchase. In my opinion, I dig into crusty ice a little easier, whereas my friends in MSR's almost have to kick their entire snowshoe through the crust when going uphill. I have only compared this with the Evos and not the Lightnings.

The straps to secure the foot are pretty intuitive for my 2007 model and I will update my review when I have more experience with the new design. From my experience with a boot in the living room, it is already easier to adjust and secure, which can only mean less of a hassle with cold fingers.
View More Details on Atlas 12 Series Snowshoe