Gear Review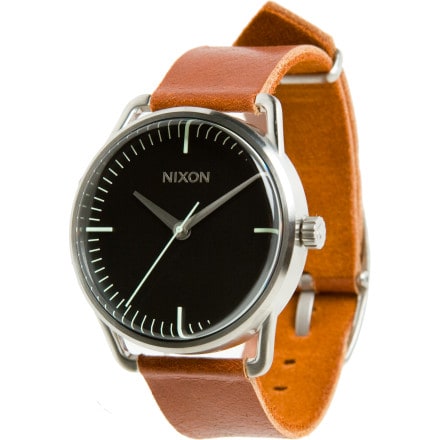 Posted on
At this price... hm
I own this watch in black and gold (which doesnt seem to be available here)

Pros:
Watch face crystal sort of magnifies face, which looks awesome
It's beautiful and simple
good medium sized face
New design, so not many people have it

Cons:
New design, so it's overpriced @ $124...
Because the leather band is thin and not sealed, it has already started to fray up at the edges
pinched ends on metal band holder causes more fraying and difficulty in putting watch on each time.


I got mine with a Nixon VIP card (60%off) so it is worth it at a lower price. Wait for it to be out more than a season as this is a new watch, and it'll get higher ratings.

I fear that eventually, the metal that actually holds the face onto the band will start to wear and bow out, very unattractive if it does happen, So i tend to shy away from wearing it when another watch could match my outfit.

Overall, great watch, but they need to seal those sides and/or drop the price!

3 of 5 stars at this price.
View More Details on Nixon Mellor Watch