Gear Review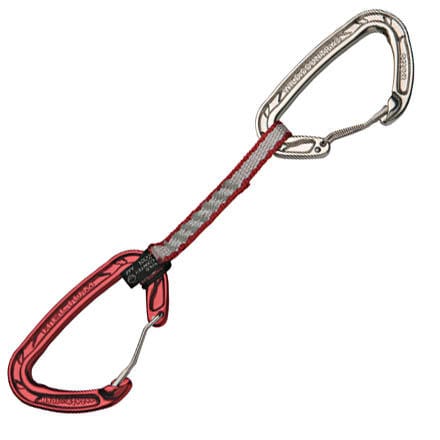 As light as helium
Member since
Posted on
These things are badass. They weigh hardly anything compared to your conventional quickdraw, and the gates are extra resistant and springy. While this makes clipping slightly more difficult, it is sure to drastically reduce gate flutter if you take a whipper or load the biner funny.

A few cons: price is obviously a biggy, but if you can afford them these are good draws. I'm also not a huge fan of skinny Dyneema runners, particularly longer ones, as they tend to be more twist-prone thus increasing your risk of backclipping. If you're smart and careful about clipping then you don't need to be overly concerned with this.

Overall an impressive product, and worthwhile if you've got the paycheck to justify adding these to your rack. In related news, if anyone wants to buy me a set of these, feel free.
View More Details on Wild Country Helium Clean Wire Quickdraw