Gear Review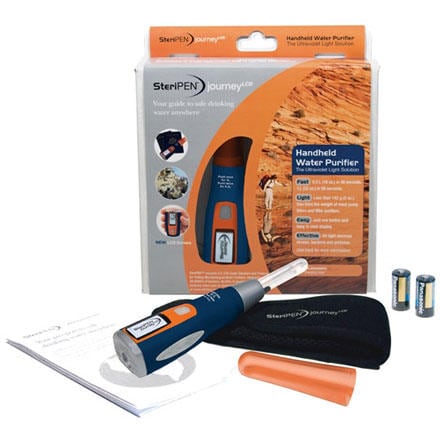 Posted on
As Advertised - No Problems At All!
Just got back from a 3-day backpacking trip along the Napali coast in Hawaii. We wanted to travel light and fast, and had been looking for a way to avoid carrying too much excess water in our packs. Water along the trail is plentiful and clear, but prone to carry harmful buggies. In order to mitigate the risk of picking up Leptospirosis along the way, we opted to bring the Steripen Journey.

Was a little skeptical at first, especially with some of the other reviews on this product. We were sure to read the instructions and test the unit at home before leaving for the trip. Unit worked flawlessly at home, so decided to go with it. We brought along a few extra batteries just in case we had a similar experience as Sean Chism related in his review.

On trail, the Steripen Journey continued to work flawlessly. We devised a method of using one 'fill' container (nalgene) to fill from the stream. When filling from the streams, I would take care not to dunk the lid, and then wipe dry the inner rim and outer threads before purifying (as these are not purified during the process to my understanding). I was purifying for myself and 5 other adults. I had no problems whatsoever with the device. You have to ensure that the water sensors stay submerged during the entire purification process, or the Steripen will turn off and flash a frowny face to indicate an incomplete purification. I would stir the pen around the container as well to ensure all the water was being exposed to the light - not sure if this is necessary or not, but made me feel better about it. Once completing a purification cycle in the 'fill' container, I would dump into someone else's bottle and begin the process again until everyone's bottles were filled.

During the 30-day trip, I probably purified around 40L - 50L of water. The unit still shows full-battery life after the trip, but I'd recommend bringing an extra set of batteries in any case - even if just for peace of mind.

Overall: I loved the Steripen Journey, will definitely use again, and based on my experience with it, would recommend to any looking to lighten the load.
View More Details on Hydro Photon SteriPEN JourneyLCD Handheld Water Purifier