Gear Review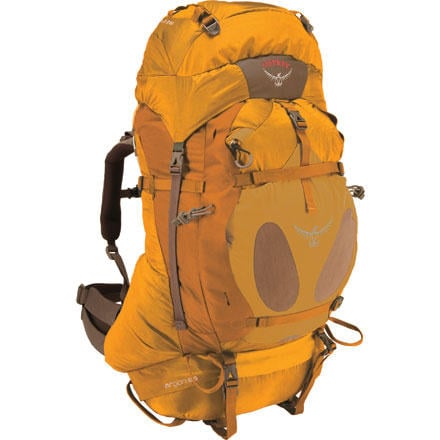 This pack holds a ton of gear very comfortably, thanks to the belt and suspension, but it is a bit heavy as a trade-off. I can't afford a separate (lighter weight) "climbing" pack so I manage just fine with the extra weight.
BE SURE TO TAKE CARE WITH SIZING AND CUSTOM BELT MOLDING!
I was shocked during my purchase to find that I was barely a size Medium (I wear L - XL everything) so make the effort to be sized and fitted, as well as having the belt custom molded to your body (Authorized Osprey dealers have a trick little oven to do this) the result is a pack that I can carry 50lbs in all damn day without losing my smile.
View More Details on Osprey Packs Argon 85 Backpack - 5100-5500cu in