Gear Review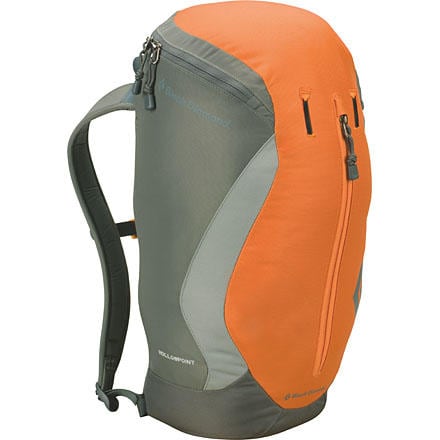 Posted on
Another Black Diamond masterpiece
Along with the Bullet, perhaps the most perfect small day pack every conceived, Black Diamond's other "perfect" pack is the slightly (5L) larger Hollowpoint (2007-2008 design).

Though it goes without saying for a Black Diamond product, the workmanship here is impeccable. I particularly like the well-thought-out dimensions: Though this is a top-loader, you can still reach the bottom of the pack without emptying it first. The body of the bag is wide enough to give you elbowroom when reaching inside, but narrow enough still to give your elbows room to swing -- on the trail, on the ski slope, or racing from one end of an airport to the other.

And on that subject, one place this bag really shines is as a travel pack. The small compartment on the outside fits travel documents and accessories nicely (though by big hands would appreciate a longer zipper). The inner compartment is big enough for a good supply of quick-dry shirts, pants, and shorts -- enough for a month in South Africa (World Cup 2010, anyone?) or Southeast Asia or Hawaii -- basically anywhere you don't need multiple layers of bulky cold-weather clothes. And it fits airline carry-on size regulations easily so you don't have to trust it to the airline baggage manglers.

In sum, it's a comfortable pack. A stylish pack. A tough pack that you could clip onto a rope and drag up a rock face. A well-sized and thoughtfully dimensioned pack. And, yes, the little whistle on the sternum strap is cute, too.
View More Details on Black Diamond Hollowpoint Backpack - 1220cu in