Gear Review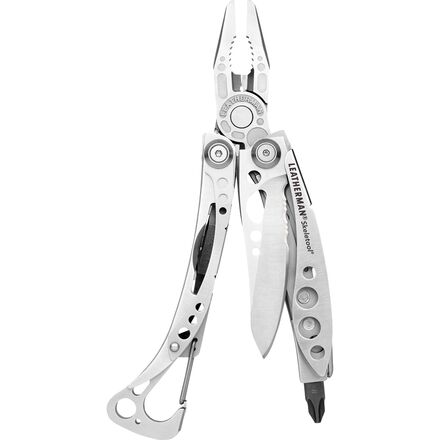 Big fan of the Skeletool and Leatherman products in general.
Having owned multiple Leatherman products and iterations, I can say that this is my 2nd favorite (1st being the Skeletool CX). The design is simple, intuitive and has all of your essentials: Screwdriver w/interchangeable bits, knife, bottle opener, belt clip, pliers & wire cutters.

This isn't overly fancy and overloaded with unnecessary items (do you really need itty bitty tweezers?) like some other multitools. It has the essentials and that's it (yes, bottle openers ARE essential), If you find that you need anything other than what's provided in this tool, you might want to look towards actual workshop grade tools and devices. I always carry my CX version on my and this one in the glove compartment of my car.

Highly recommended.
View More Details on Leatherman Skeletool Multi-Tool