Gear Review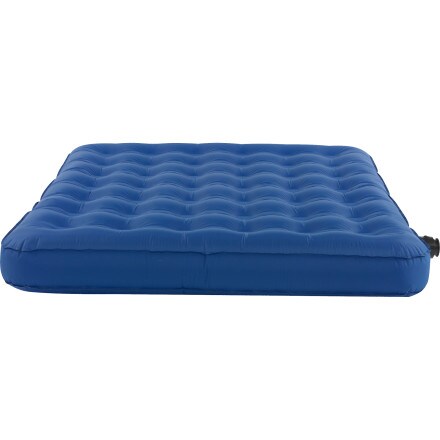 Posted on
Almost there...
Ordered this in a twin size for some car camping in the Gros Ventres and Big Holes. It's so close to being perfect but I had to return it.

First of all, it's super comfy. Probably more comfy than my regular mattress. It comes with a neat little jumbo stuff sack-esque bag that fits the pump and mattress with ease. Could probably shove a small thermarest pillow in there as well. The fact that it's extremely compact (for a vehicle) is a plus.

The mattress is definitely slick. I didn't try to put a fitted sheet on it because for the price I didn't think I should have to.

The pump, I have mixed feelings about. It's super easy to use. Inflates the entire mattress in...a minute? 90 seconds absolute tops. The downfall is that it doesn't seem to pack very much of a punch. When I sit on the mattress it folds enough to make getting on it slightly awkward. The simple remedy for this would be to slightly over inflate this to make it more firm. The pump just didn't have the juice to continue inflating. When you're laying on the mattress it definitely does not feel as if it's under inflated...but the fact that I couldn't fill it as much as I wanted to was disappointing.

Having said all of this, I really liked the mattress. If it felt just a little more stable I probably would have kept it.
View More Details on Kelty Sleep Eazy Air Bed