Gear Review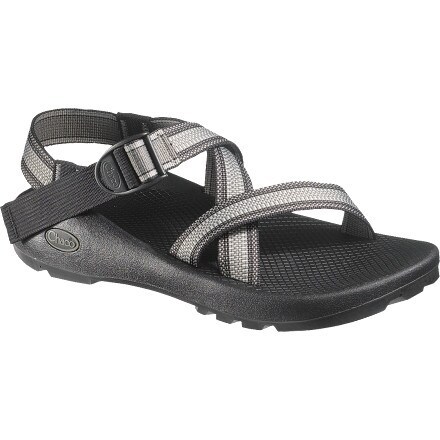 I had never heard of this kind of sandals before a kayaking guide in Fort Benton, MT told me about them. "Guide sandals", he called them, obviously for the pros. And a Vibram sole usually indicates good footware.

I did one major mistake when buying these, and that was to walk extensively the first day, resulting in blisters and wounds. That was a huge drag as I had just started a week-long holiday of hiking and swimming.

Also, my heel seems just a tad to wide for this sandal design. I don't get much blisters anymore, but the skin gets sore on either "side" of the heel when using the sandals for longer periods at a time. My foot is of Scandinavian heritage, but then I can't really tell for sure if there are demographic differences to heels or feet.

The strap over the front foot is also 4mm too far ahead, and annoys my big toe at times.

I will be a little more cautious next time I buy this kind of sandals.
View More Details on Chaco Z/1 Unaweep Sandal - Men's