Gear Review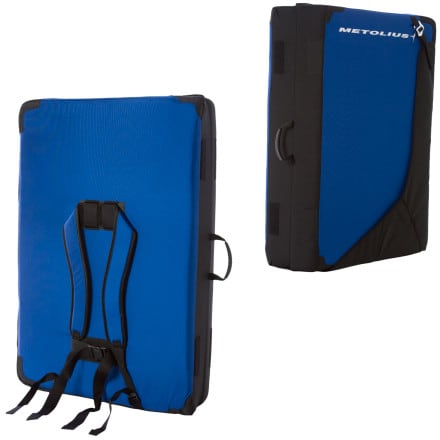 Posted on
All the Bells and Whistles
This is a top of the line pad. The closed-cell foam on top distributes weight over the softer open-cell foam, while the closed-cell foam on the bottom helps protect from uneven terrain.

There are essentially two styles of pads: taco style doesn't fold up as tightly and doesn't open up as flat, but there is no gap in padding. Hinge style closes flat to take up less space and folds open flat, but landing on the hinge might mean your foot goes straight through the padd and hits the groud. The boss hog is a hybrid that get the best of both worlds. The closed-cell top layer is one continuous sheet that provides protection on the hinge, and the hinge is cut at an angle so you can't fall straight through the pad.

Aside from a standout protection design, this pad has all the features. It's got shoulder straps and waist belt. When it's closed, a handle on the hinge for easy movement. When it's open, handle on each far side to reposition it easier. The one buckle shell securely holds all your gear when hiking around, and has a pocket for your keys and a couple snacks.

To top it all off, this pad is burly. After years of falling on it, the padding is still great, and the reinforced corners are still holding on. Also the dimensions are small enough you can usually still check it on a plane.

This is an excellent pad for all styles. Bigger pads are nice, but if you play nice, other climbers usually share.
View More Details on Metolius Boss Hog Crash Pad