Gear Review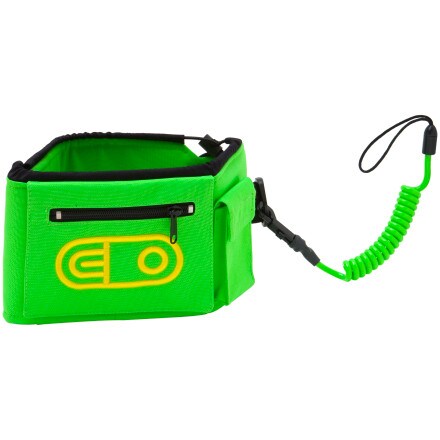 Posted on
Air Blaster Leg Bag - Good bag, bad leash.
I bought this after getting some flow boots/bindings which don't allow for the regular shoe lace leash. I figured the leg leash would be a good change. The bag itself is really adjustable and stays on my leg just fine. It has a lot of pockets but I only use a few of them, the easy to access ones on the outside.
The faults I find with this product are that the leash has a cheap little plastic clip that is supposed to hold your board on (in the event of the unthinkable). This clip lasted me about 4 trips to the mountain before breaking and becoming totally useless. I was able to use my shoelace leash as a replacement, but to buy this again I would want to see a higher quality metal clip on the end. Second, I went to showcase this to someone who asked about it and when I flipped the front up I noticed the stitching had come undone on the velcro that holds the main flap down. WTF? Really poorly done IMO, I am NOT that rough on equipment and this flap had only been opened maybe 5 or 6 times in its life. I will be sending this back for a replacement.
View More Details on Airblaster Leg Bag