Gear Review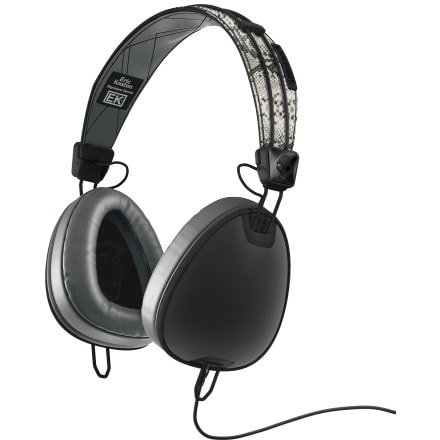 You know it's time to replace your headphones when people come to your desk and go "EWWW!"upon viewing your old, beat up ones. Did they work? Sure. Did they snap and have all the ear cup covering come off? Yeah. So I figured it was time to upgrade. And boy, are these an upgrade!

I had bought another pair of cheaper Skullcandy's and returned them a day later disappointed in the muddy sound. So I wasn't sure what to expect with these. I was specifically attracted to these because multiple reviews mentioned how good they were for rock. They weren't lying. Nice clear sound, and I can actually put the volume lower than my old headphones because the ear cups block out so much ambient noise. I like that the cord is detachable for general aux use. The carrying case is pretty boss, and even comes with a microfiber cloth to keep your headphones as shiny as the day they arrived!

Why four stars? Maybe I just haven an unusually fat head, but I found that the design of these pushes the ear cups into your head in a manner that gets uncomfortable after a while (I listen all day at work). Also, the mic isn't totally compatible with Android phones. Only the center button works, which is disappointing. It's not like Droid is some up-and-coming platform; how about a little support? Luckily, I found a cool app that lets me program the lonely center button with a multitude of commands based on the number and lengths of the clicks, so I can get it to do what I need.

Overall, I'm super happy with these, and think they're worth every penny.
View More Details on Skullcandy Aviator Headphones w/Mic3