Gear Review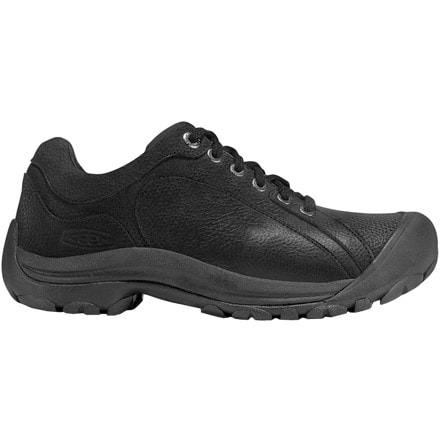 Adequate.
Member since
Posted on
I bought a pair of these on sale this summer to wear for a couple months while my pricey custom-made shoes were being rebuilt. When the custom shoes came back messed up, I had to rely on the Keens full-time. Essentially, I had a two-month test drive, and the shoes fit me well and were extremely comfortable. I have wide, square Fred Flinstone feet with no arches. These shoes are light and comfy.

I didn't really expect them to stand up to day-in day-out workplace wear. I was right. Within a month on the job, the stitching blew out. I went to the local shoe repair place, and when I walked in the door, the guy called out the Keens right away. He said he sees the stitching give out all the time. Part of it is because the leather is nice and thick, so it doesn't give, but the stitching does. I had the repair done the day I noticed the damage. It was quick and he only charged five bucks.

Granted, the shoes are only six months old, so I'm disappointed that they need to be repaired so soon. But the repair was cheap, and in this modern world of "good enough," I suppose these shoes are just fine.
View More Details on KEEN Briggs II Shoe - Men's